New Chevy Suburban in Lufkin, Texas

1Dealer Discount applied to everyone.
New 2022 Chevrolet Suburban in Lufkin, TX
Everything is bigger in Texas-and here's a little proof. The 2022 Chevrolet Suburban. This isn't your typical SUV. This full-sized vehicle has ample interior space for passengers and drivers alike. At a time when you have to decide what you want to leave behind, the Chevy Suburban makes you look for more things to take. Incredible power and towing capacity make this SUV the one to have in Lufkin, TX.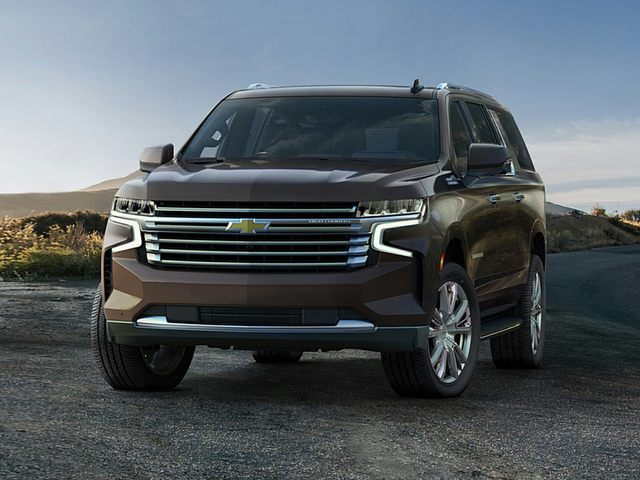 Performance
With the power and torque to pull up to 8,300 pounds of cargo, whatever you can't fit inside can get pulled in a large camper behind you. But, can you hear that? Oh, it's just the sound of the available stampede of 420 horses rumbling underneath the hood of your 2022 Chevy Suburban. The full strength of the standard 6.2L V8 engine with the optional diesel 6-cylnder upgrade is available. Something this big shouldn't be able to move this fast-but then again, have you seen the Texas A&M Offensive line?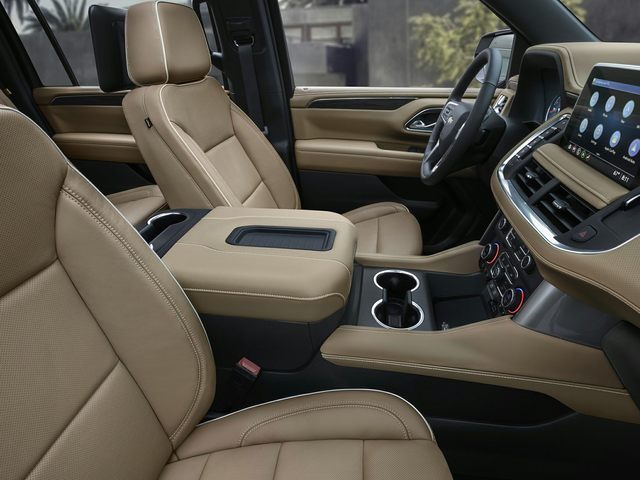 Interior
Speaking of Texas A&M O-Lineman, would you believe us if we said they could fit in the third row of the 2022 Chevy Suburban? The generous second and third-row legroom makes it easy for tall passengers to relax during the ride through Jasper or Livingston. With a few more inches of legroom than its predecessors, everyone is ready for the journey-especially you.
Most of the vehicle's popular options include heated and ventilated seats, wireless phone charging, and a wealth of other features to make your drive more convenient. Relaxing seating material puts you at home for every ride, and a range of spacious storage compartments makes it easy to keep your protection, cellular devices, and other important items out of sight.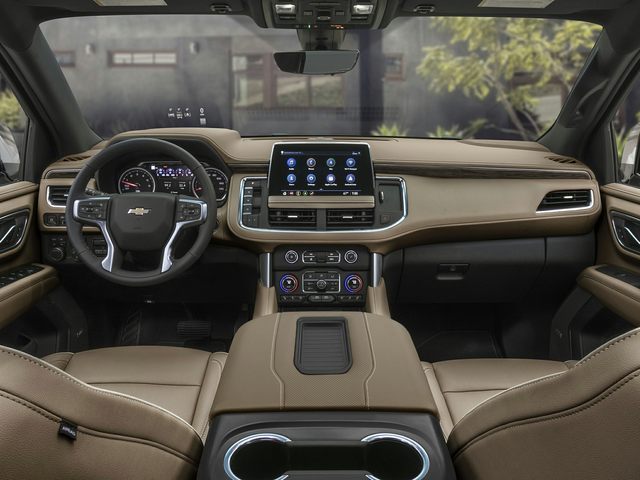 Tech and Safety
If you're going to carry a football team or your family, they need to be entertained. That's why there are optional rear-seat entertainment features, including two 12.6-inch screens mounted to the front seats and a multitude of charging ports. Everyone shall have power, sayeth the 2022 Chevy Suburban. And, with the Wi-Fi hotspot, they'll be flawless streaming capabilities for everyone.
The standard driver-assistance technology is available and helps with towing. Enjoy features like forward-collision warning and automated emergency braking, lane-departure warning, lane-keeping assistance, available blind-spot monitoring, and more.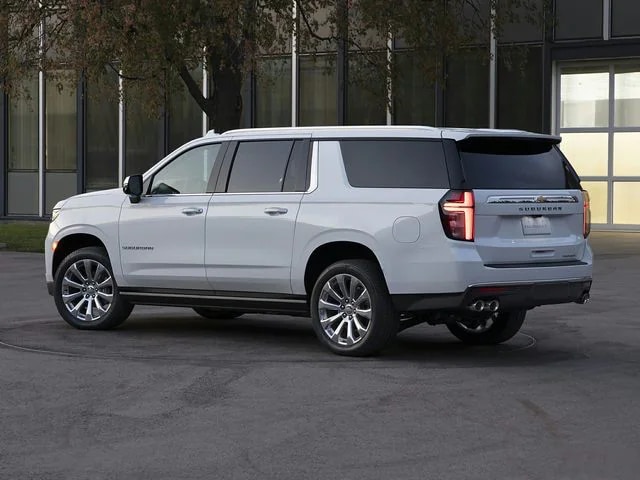 Chevy Suburban Trim Levels
Test Drive a New Chevrolet Suburban in East Texas
Are you ready for a bigger ride in Texas? Contact JM Chevrolet to set up your test drive today. We've got an excellent inventory available for purchase. You can get pre-approved online, so you can get straight to the good stuff when you visit us. Let us know when you're on your way from Nacogdoches, and we'll keep the door open for you.